Justice Clubs In Action - August 2, 2018
As the second year of the equality effectís 160 Girls Justice Clubs roll out, I wanted to share with you a recent success story, and e≤ís new Justice Clubs video.
The 160 Girls Justice Clubs empower students through peer-to-peer human rights legal education, using dance, song, poetry, drama, etc., to report rape, hold perpetrators accountable for their sexual violence, and end the climate of impunity for rape.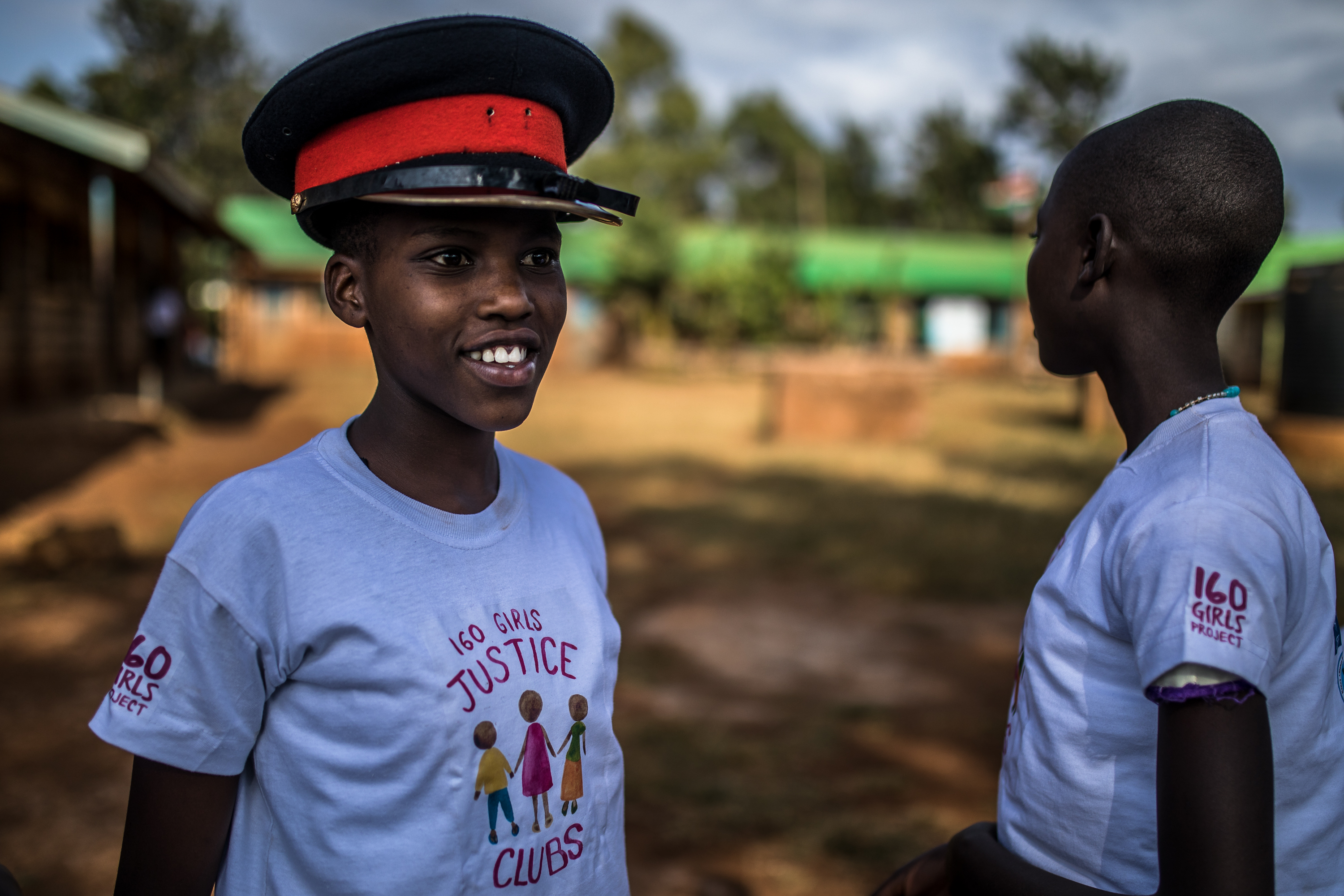 Photo credit: Brian Otieno

Patís Story of Courage:

Following the introduction of a new Justice Club at a Nairobi based school, 12 year old Pat (not the victimís real name), a student at the school, found the fortitude and courage to report being defiled by a teacher at the school. The report was made to a 160 Girls trained police station Ė the police immediately investigated the claim and have arrested the teacher; the teacher is in remand and his trial is scheduled to start in October.

Apparently the abuse has been on-going for apx. 6 years, with multiple victims; the police are continuing their investigation, looking for additional victims. Patís story brings to life the value of the 160 Girls model, using the law to empower defilement victims and train police to ensure access to justice is achieved.

After meeting with police, teachers, and counsellors from e≤ís Nairobi based rape rescue partner, GVRC (Gender Violence Recovery Centre), at Patís school on Monday, Anne Ireri, e≤ís 160 Girls National Coordinator, shared this reflection: ďIt is always heartbreaking to learn of a child being defiled, but we celebrate Patís strength and tenacity, following in the footsteps of the original 160 Girls, acting as a human rights hero by holding a sexual predator accountable for his violence. Patís story is evidence that equality and justice are possible to achieve as we work collaboratively to create change.Ē

Justice Clubs Video:

Please click here to watch our new 160 Girls Justice Club video and see the Justice Clubs in action (and catch some of the infectious equality energy from the Justice Club leaders!). Many thanks to our rape rescue partners and our partner schools, for helping to make the Justice Clubs a success; and thanks to award winning film maker Andrea Dorfman for creating this video for us. Enjoy!

And thanks as always for your invaluable interest in and support of the equality effectís unique human rights work, making girlsí rights real.

Warmly,
Fiona

Fiona Sampson, C.M.
CEO, the equality effect

To donate please click here. Your support is always appreciated.